Throughout this free, online event, we'll be exploring how to build tomorrow's workplace around your employees needs and customer's expectations through technology.
Shaping the Future Workplace
Welcome to our virtual event landing page. This page will provide attendees more information about the upcoming event. Frequently asked questions are available to help the attendees out. And a registration form to allow users to pre-register.
When it comes to  adapting to  the 'new normal' and the future of work, where can you go for support in navigating these changes – as well as find  credible sources of information to help with what's next?
Discover,  create , and communicate your organization's unique future for work at PSNI Transform. The one place for  professionals  to learn from  global business leaders,  top  industry experts, and those in the field of workplace technology.  
We're welcoming thousands of AV/IT professionals in the corporate and enterprise sector to a free space where you can:  
Learn from industry leaders  as they discuss the current state of  the  workplace and analyze future trends
Discover  thought-provoking  tips and trends to level up our  organization  and implement straight away
See  real-life technology examples  from  the top manufacturers, distributors and service providers in the audiovisual industry
Feel  empowered and informed  to make a positive change for your organization's future and prepare decision makers for what's on the horizon
Virtual Preview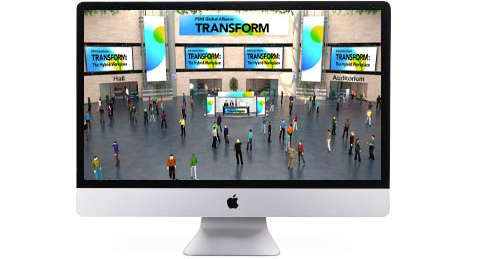 Who Should Attend?
PSNI Transform: The Hybrid Workplace is aimed at corporate and enterprise professionals, AV/IT buyers, consultants and digital transformation professionals tasked with connecting and engaging through technology.
This exclusive, free event will offer invaluable advice that will leave you feeling informed and inspired to build a better workplace - whatever the future holds.
On-Demand Registration
Technology Providers
PSNI GLOBAL TECHNOLOGY PARTNERS
PSNI GLOBAL TECHNOLOGY PARTNERS